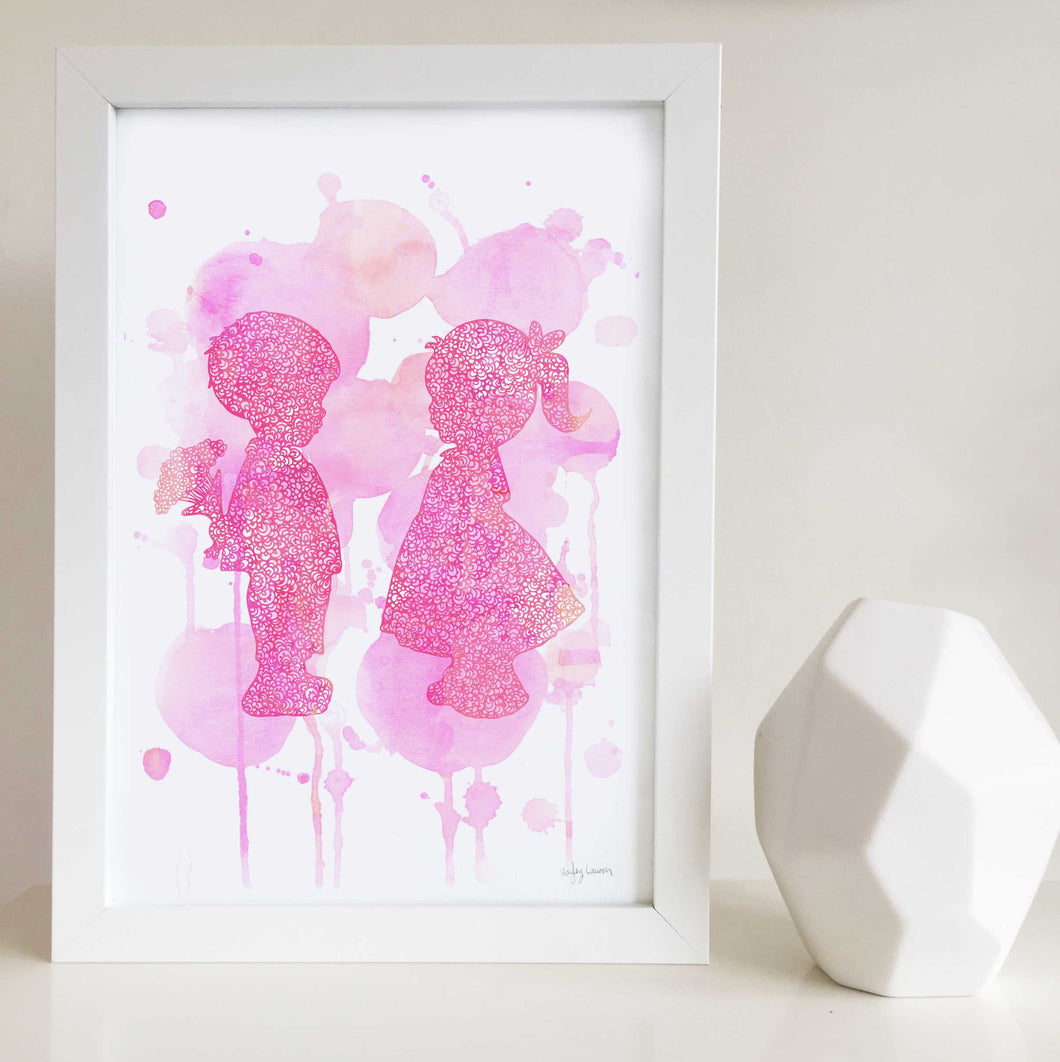 Young Love Art Print
Regular price $30.00 Sale
This Young Love art print was illustrated by Hayley Lauren. It is made using water colour and fine liner. 
It comes in two sizes:
A4 - 21cm x 29.7cm
A3 - 29.7cm x 42cm
*Colour might be slightly different when printed 
Frame
*Frame not included
Check out our upcoming markets to pick it up in store framed
Email hayleylaurendesign@gmail.com with your preferred market date.